Shuttle Services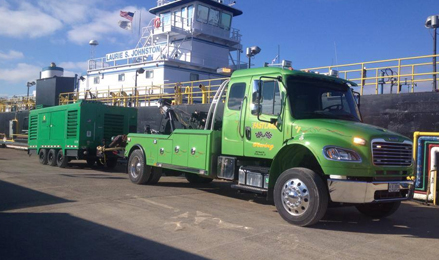 Our shuttle service provides a convenient and cost effective means to get your trucks where they need to be.
• Our shuttle vehicle can be attached to the fifth-wheel of your truck. Our driver delivers your truck to its destination, detaches the shuttle vehicle and returns it to our facility.
• For trucks without fifth-wheel attachments (box trucks, refuse trucks, etc.) we can drive your vehicle to its destination with a second driver in our shuttle vehicle, which then returns with our driver once your vehicle is delivered.
This is a great option for transferring trucks from terminal to terminal, delivering trucks to repair facilities, taking operable trucks to replace a truck that has broken down, or picking up and delivering loads in trucks that must be taken to repair facilities.
Some of our Shuttle Services Service Photos